CORPORATE OFFICE
10688 Crestwood Drive
Suite D
Manassas, VA 20109
703.367.7237 PHONE
703.367.8911 FAX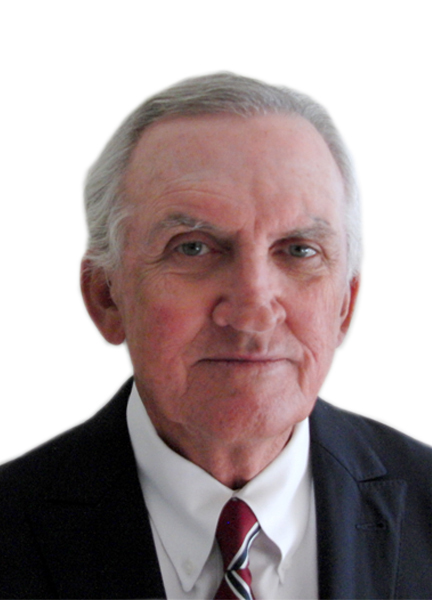 Charles K. Staples began his golf career in 1960 and became a Class A Member of the PGA of America in 1967. He has served the Middle Atlantic PGA as Vice President, Secretary, Treasurer and Tournament Chairman. In addition, he has served on the PGA employment committee, the committee to select the "Golf Professional of the Year" and the Horton Smith Award Committee. Mr. Staples has lectured widely for the PGA of America on golf course acquisition and management and was commissioned to write the PGA book, Buying or Leasing a Golf Course. The PGA originally published the book in the fall of 1985 and a revised edition in 1989. Mr. Staples also conducted several two-day seminars on golf course acquisitions, leasing and management for the PGA.

From 1976 to 1977, he was Director of Golf at Aronomink Golf Club in Newtown Square, Pennsylvania. There he was host professional to the 1977 U.S. Amateur Championship. Between 1970 and 1975, he was Director of Golf at International Town & Country Club in Fairfax, Virginia; and from 1965 to 1970 he was the Head Professional and Greens Superintendent at Ft. Eustis Golf Club at Fort Eustis, Virginia, where he hosted an All Army Championship. Earlier, Mr. Staples was an assistant professional and teaching professional at various golf courses, including: The Country Club of Miami, Miami Florida; Ocean Reef Club, North Key Largo, Florida; The Country Club in Cleveland, Ohio; the Pulaski Country Club in Pulaski, Virginia; and the Blue Hills Golf Club in Roanoke, Virginia.

Mr. Staples has dedicated more than 42 years of his 56 years in the golf business to acquiring, repositioning, developing and operating all types of golf facilities throughout the United States. Mr. Staples has been responsible for the acquisition, development and operation of over 100 golf facilities.

One of Mr. Staples' most notable accomplishments was the development and management of the Kinloch Golf Club. In 1999, Mr. Staples became the managing partner of Kinloch Management Company, which developed Kinloch Golf Club. In April of 2001 course construction was completed and the course was opened. Kinloch was rated the #1 Best New Private Golf Course for 2001 by Golf Digest (December 2001). Golf Week ranked Kinloch #7 (2008) in the top 100 modern courses built in the United States since 1960. Golf Digest (2007, 2008) ranked Kinloch #29 in America's 100 Greatest Courses. Kinloch was sold to the members in December 2009. The Club will host the 2011 USGA Senior Amateur Championship. In 2010 Kinloch was voted by Golf World the #1 Conditioned Golf Course in the United States.

Mr. Staples has partnered with some of America's most respected families and investment firms. These include the Hillman Company, KKR and KSL Recreation.

© 2013-2020 Fore Golf Partners